Meeting was at Professor Mayhem's. Thanks for the eats and hosting Prof!
Poozr and the Prof were creating the cap for Poozr's light project on the 3D printer. Once completed the pieces were fitted together and tested. The LEDs inside changed color on demand and could be seen through the white plastic. Even the circuit board was designed and created by Poozr and the Prof. Good job guys.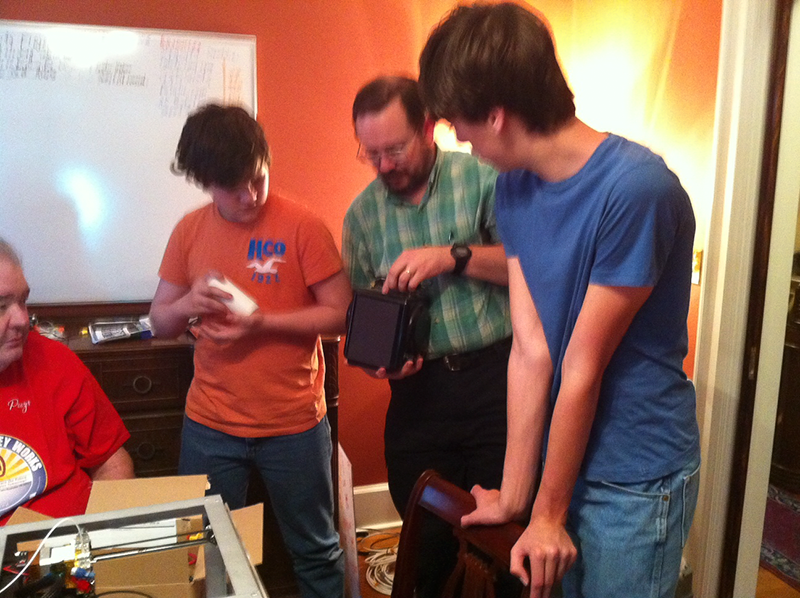 For Show-and-Tell Nate brought a Meg Ohm meter – Meger can test 1 gigaohm. Good crank will generate a thousand volts.
There was some news on the new East Operations Center (EOC).
Later discussions included Inductors, passives (resistors, capacitors and inductors), Henry Units and lighter than air gasses.